COMMUNITY UNITED METHODIST PRESCHOOL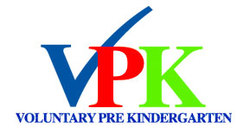 ​
Open 7:30am - 5:30pm Monday - Friday

Preschool Office:
(772) 465-3414 Email:
cumcpreschool@bellsouth.net
​LIC#C19SL0018
​
Community United Methodist Preschool
offers a loving, caring environment for children 1 yr through 5yrs. old.
The Preschool maintains an excellent academic record with an enrollment of 75 children. We offer Speech and Language Therapy along with Occupational Therapy on-site, licensed by DCF.
Our focus is to provide a stimulating early care and education experience which promotes each child's social, spiritual, emotional, physical, and cognitive development. Our goal is to support children's desire to be lifelong learners.
Community United Methodist Preschool's program has been awarded the highest rating possible by the United Methodist Association of Preschools (UMAP).
​Community United Methodist Preschool adheres to United Methodist Child Protection Policies for lower child-teacher ratios and room capacities than is required by the Florida Department of Children and Families. Each child receives the finest care and age-appropriate instruction by trained and certified teachers and assistants. Tours are available upon request.
​Voluntary PreKindergarten
. "The free program is open to children residing in St. Lucie County, Florida who will be four years of age on or before September 1." For questions please call the Early Learning Coalition of St. Lucie County at (772) 595-6363.
Community United Methodist Preschool is also partnered with The Early Learning Coalition to provide childcare to families who qualify for financial assistance. We participate in the Federal USDA Food Program, serving healthy food to all our students each day, breakfast, lunch and afternoon snack.
---